Motorcycle Accident Attorney in Lebanon TN
If you were injured in a motorcycle accident that was not your fault you deserve to be compensated fully. Keith Williams Law Group is an experienced personal injury attorney based in Lebanon Tennessee who will fight for you to ensure that you do receive the maximum possible compensation.
Reckless driving by car and truck drivers, can cause catastrophic injuries to motorcyclists. The at fault driver is liable for the injuries and damages that they caused. Many motorists fail to pay sufficient attention for motorcyclists which can result in series injury and death. Due to nature of motorcycles and the rider not being protected like other automobiles the outcome of an accident is often severe.
For a motorcycle accident claim to be successful, you need to prove that the other party was negligent. Often in motorcycle accident cases the at fault party and their insurer will try to demonstrate that a motorcyclist was partly responsible for the accident, thus reducing or eliminating their liability.
In Tennessee, someone who was injured in a motorcycle accident cannot recover damages if the other party can prove that the motorcyclist was 50% or more responsible.
It is our job to prove that the other party was at fault to ensure that you receive the compensation you are entitled too.
Keith Williams Law Group Has Recovered More Than $15 million For Injured Motorcyclists
We have the experience necessary to prove your case and ask for the most compensation possible. There are many damages that can be included in a successful motorcycle accident case. These include:
Medical bills – Existing and future medical expenses.
Permanent & temporary physical disability
Lost Income and future earning capacity
Pain & suffering, as well as emotional distress
Property damage
Loss of relationship and enjoyment of life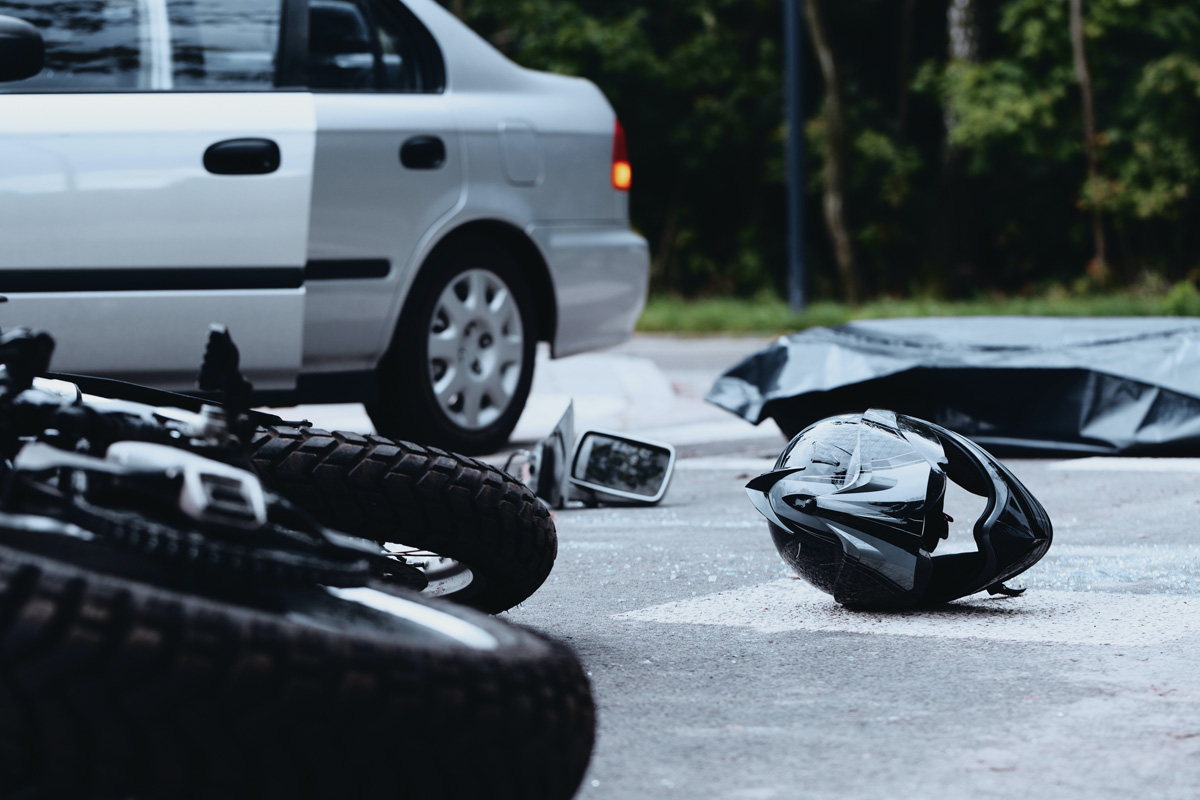 Statute of Limitations for Motorcycle Accident Victims in Tennessee
Tennessee law states that a motorcyclist cannot file a claim for damages if the accident occurred over 12 months ago. It is therefore critical that you file your claim within the allocated time frame as determined by Tennessee law. You must act fast to ensure not only that your claim is valid but to also ensure that vital evidence is preserved.
Proving the Cause of A Motorcycle Accident
For a case to be successful in court you need to prove that motorcycle rider would not have suffered any injuries if the at fault driver had of not been reckless and paid sufficient care as required by law.  You also need to prove that the accident was a direct results of the at fault drivers actions. Proving the cause of a motorcycle accident requires thorough investigation including examining all evidence in the case, obtaining witness statements and may involve hiring an expert witness and an accident reconstructionist.
Our firm has all the necessary resources and contacts to ensure a successful outcome for your case.
Contact Keith Williams Law Group in Lebanon Tennessee
Please call (615) 965-6545 to speak with an experience motorcycle accident attorney at Keith Williams Law Group in Lebanon today. We assist people all over Nashville, from the East to the South. Our attorneys are experienced in all types of vehicle accidents including car accidents and truck accidents, and they are standing by ready to assist you with your case.  We offer free, obligation free consultations to discuss your case.