East Nashville, TN Motorcycle Accident Attorneys
Can you beat the joy and freedom of a nice motorcycle ride on a sunny afternoon? Probably not: our middle-Tennessee roadways stretch through the most beautiful landscapes in the country.
Unfortunately, the bliss you feel on your bike comes with great risk. As a motorcyclist, you face an army of potentially deadly vehicles every time you hit the road. As agile and skilled as you are, you have little to no protection and other motorists often fail to pay enough attention for motorcyclists. Their negligence can cause catastrophic injuries to you or your loved ones.
If you've been injured in East Nashville because of someone else's negligence or wrongful behavior, you deserve full compensation.
Contact Keith Williams Law Group today for a free consultation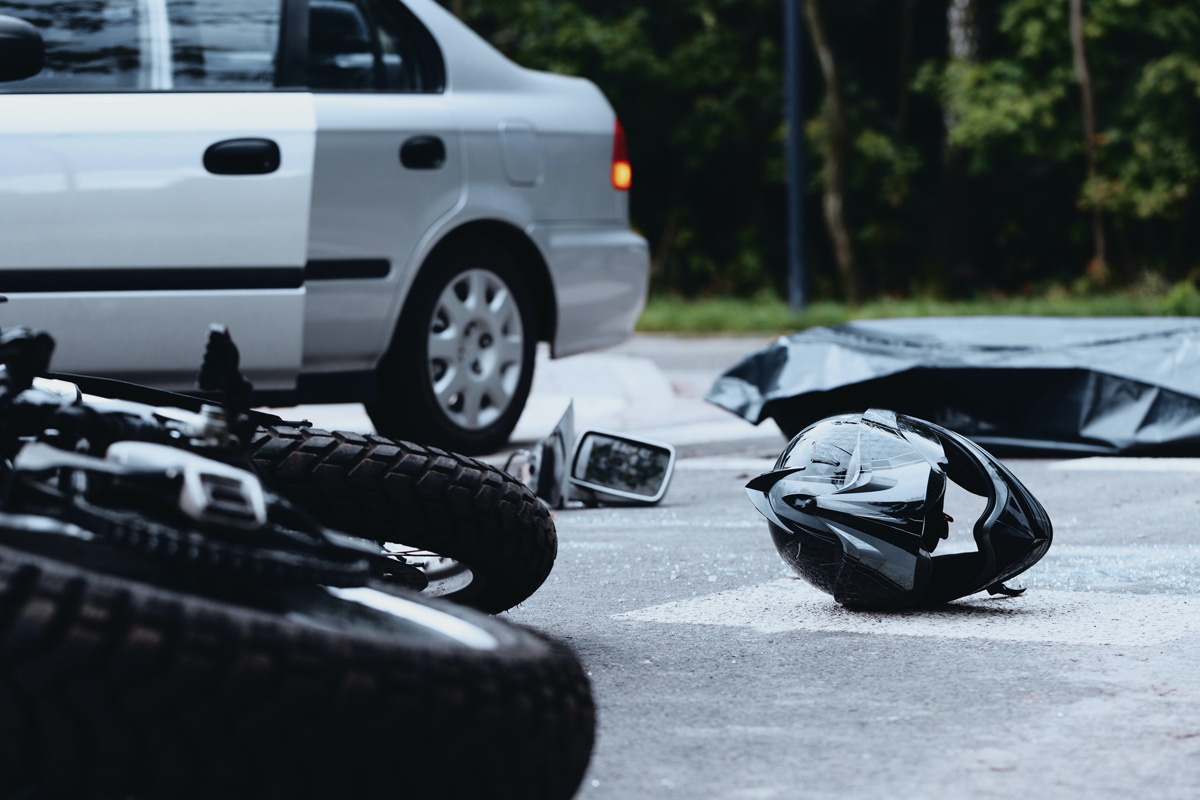 Most motorcycle accidents are caused by other vehicles
Motorcyclists suffer from a bad reputation in Tennessee as in the whole country. Police arriving on the scene will often assume that the biker's recklessness caused the accident.
At Keith Williams Law Group, we know that many motorcycle accidents are the results of other motorists' errors. Common causes of motorcycle crashes are:
Changing lane without checking for motorcycles
This classic mistake is unfortunately frequent and can cause devastating damages.
Failure to yield and failure to assess motorcycle's trajectory
This error is usually the result of inattention and lack of knowledge. Most drivers don't judge motorcycles' weight and speed accurately when merging and turning.
Reckless driving
Speeding, DUI, DWI, failure to obey traffic signs and lights, tailgating in an attempt to make you change lanes or yield the right of way. 
Road hazards
Bikes are structurally unstable as they only have two wheels. When roads are not properly maintained because of the municipality's negligence, even a small pothole can make you lose control.
Common Injuries from Motorbike Accidents
First thing first: if you're injured in a motorcycle crash, always seek medical assistance. Your injuries may be more severe than you think initially and you will need a medical report so that we can process your claim for compensation.
In an accident, you are very likely to fall or be ejected from your motorcycle. Your entire body is therefore exposed with a greater risk of lower extremity wounds. Your injuries have a bigger chance of being serious:
Traumatic brain injuries and concussion
Spinal damages leading to paralysis
Organ damages and internal bleeding
Amputations
Broken bones
Burns and lacerations, disfigurement
Bikers' arm caused by nerve damage
Soft tissue damage caused by road rash
All those physical injuries and their long term consequences make you vulnerable to psychological distress: depression, anxiety, PTSD, development of phobias, sleep issues, reoccurring nightmares, etc.
The consequences may affect your personal, familial and social life: loss of quality of life, loss of relationship and consortium, inability to work, etc.
5 Reasons to Hire The East Nashville TN, Motorcycle Accident Attorneys at Keith Williams Law Group
Winning your motorcycle accident case is no accident!
In Tennessee, you need to prove the other driver is responsible for more than 50% of your accident to receive compensation. With insurance companies hiring lawyers to deny your claim, winning your case requires hard-work, experience, skills, contacts and resources.
We work on ano win, no fee basis.
You pay nothing unless we recover compensation for you.
We successfully recovered over $15 million for motorcycle accident victims and their families.
Nothing speaks louder than an attorney's past results: Keith Williams Law Group wins! We know the amount of your compensation is critical for your future and the future your family: that's why we will fight for you and maximize the compensation you rightfully deserve. 
We have more than 24 years of experience in Tennessee.
Lead attorney Keith Williams is an award winning board certified Civil Trial Specialist, rated among the best lawyers in America with the highest possible peer view rating in the Martindale Hubbell system and highest possible Avvo rating of 10/10.
We have the best service.
When you hire Keith William Law Group to fight for you, you get more than the best personal injury attorney in East Nashville. You get a full team of experienced professionals dedicated to the success of your case and the protection of your rights. You only need to focus on your recovery.
What Compensations Can You Expect ?
If your injuries are the result of a driver's negligence or recklessness, we will obtain the full amount of compensation you deserve for:
Medical bills, existing and future
Lost income and future earning capacity
Physical disability, permanent and temporary
Disfigurement
Emotional trauma and mental distress
Lost relationships
Pain and suffering
Property damage
Contact East Nashville Best Motorcycle Accident Attorney Today
We know how people and insurance companies show biased prejudice against motorcyclists. They believe you knowingly take on heightened risks when you ride on East Nashville roads. We serve clients throughout Tennessee from our offices in Nashville and Lebanon.
You are legally entitled to rightful compensation and we will make it happen. Call and speak now to an expert motorcycle accident attorney at Keith Williams Law Group at 615-313-3999.