Nashville Car Accident Attorney
Have you or a loved one been injured in a car accident? Or other automobile Accident?
We will maximize your compensation!

Call Keith Williams Law Group today for a free consultation to discuss your case. We work on a no win, no fee basis, so you pay nothing unless we recover compensation for you.
We Tennesseans love our cars and what's not to love?  With major interstates such as I-65, I-40, I-24 and I-840 running right through Nashville, we can pack up and go where we want.  We can be in the beautiful Smokey Mountains in a few hours or sunny Destin, Florida in just a few more. We may live in Lebanon but work in Nashville, or live in Mt. Juliet but drive over to Gallatin for church, or our kids may live at home with us in Brentwood but attend school at MTSU in Murfreesboro.
Our roads are the arteries to the heart of our lives. But what happens if the unthinkable should occur one day?
What if someone has had too much to drink and crosses over the center line on Highway 70 in Hermitage and hits you on your way to the movies? Or what if a teenager is texting and driving and rear ends you in Providence Place in Mt. Juliet while you're waiting on the light?  You've suddenly gone from your enjoyable and reliable everyday routine of life to someone with an injury, someone who can't work because they are hurt and need time to recover, or worse, someone who is permanently damaged by the carelessness of another. You are scared and hurt but you need not be alone, we can help you.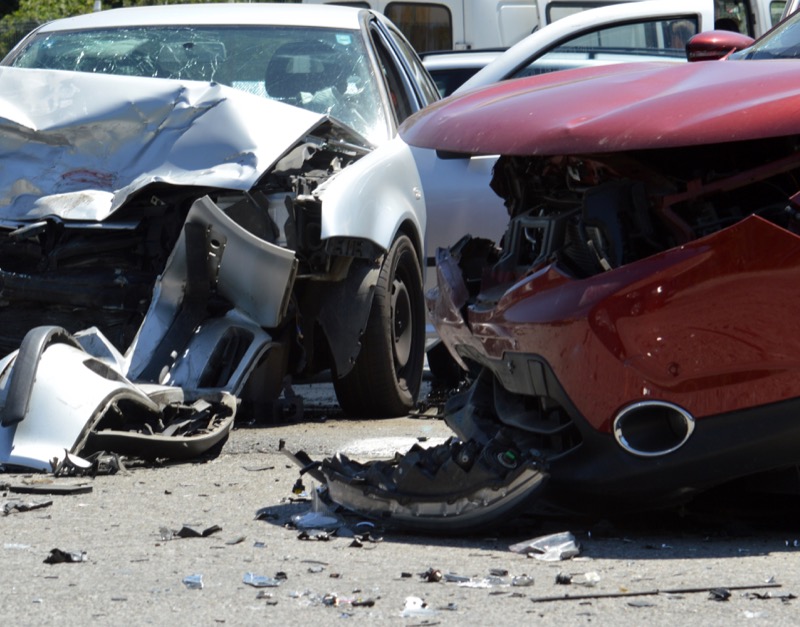 Our Car Accident Lawyers in Nashville Will Fight For Your Maximum Recovery
Over $30 Million Recovered for Car & Auto Accident Victims
Winning your car accident or auto accident case is no accident! It takes experience, dedication, skill and hard work to fight for your rights and recovery.
Insurance adjusters, courts, and even your employer may try to rush you. You may be pressured to take a low settlement for your claim. The Nashville car accident attorneys at Keith Williams Law Group want you to know you have the right to a fair settlement for your losses.
Car Accident Compensation & Damages Available
A car, truck, or motorcycle accident can lead to:
Medical bills
Repair costs
Lost time at work
Lost ability to work
Wrongful death
Pain and suffering
That's why you can't afford to be bullied. Our leading car accident attorneys in Nashville ensure your needs are the focus of your case, not the insurer's bottom line.
The Most Common Types of Car Accidents:
Rear-end collisions are the most common type of car accident representing 29% of all vehicle accidents. The most severe accidents commonly involve road or lane crossing with head on collisions being the number one cause of fatalities in auto accidents. Although rare, vehicle rollovers are the most likely to result in a fatality and serious injury on the road.
T-Bone, side impact and side swipe collisions round out the most common types of car accidents. While speed of travel and force of impact is generally the determining factor of the severity of an accident and resulting injuries. It is the cause of the accident and proving negligence is the most significant factor in an injury claim, as even a minor accident can cause lasting injuries which you deserve to be compensated for.
Top Causes of Car Accidents:
There were over 175,000 auto accidents in Tennessee in 2020, this resulted in 1147 deaths and 42,000 people being injured. The top causes of car accidents, were:
Distracted Driving – Including cell phones and other distractions.
Fatigue
Speeding
Reckless driving – Including aggressive driving, tailgating and failure to yield.
Driving under the influence of drugs and alcohol.
All of these are also forms of negligence, which means the at fault driver can be held liable for the accident they have caused. Our experienced team have the skills, experience and resources to prove the opposing party was at fault, was negligent and thus is required to pay for the damages they caused.
We serve clients throughout the City of Nashville, including East, South and North Nashville. From our Lebanon office we serve Middle Tennessee. Keith Williams is an award winning board certified Civil Trial Specialist, handling car and motorcycle accidents, trucking accidents, and injury cases.  At Keith Williams Law Group we get results.
Contact Nashville's Best Car Accident Attorney Today
If you have been injured in a car or other auto accident call and speak to a personal injury attorney at Keith Williams Law Group at 615-313-3999.
8 Things You Should Do Immediately After A Car Accident
Insurance providers make every effort to reward themselves, not you. Whenever you are involved in an auto accident, whether the accident involved another car, a motorcycle or a truck, both your insurer and the insurance provider of the person or persons liable for the accident, will make an effort to compensate you as little as possible for your insurance claim.
That is why it is crucial to hire a car accident lawyer in Nashville with the experience and proven results of ensuring their clients receive the maximum possible compensation for their injuries and damages.
Here is a list of several things you should do immediately after a car accident:
1Take Photos Of The Car Accident
If you don't carry a camera phone, it is advised to keep a disposable camera in your glove compartment. Taking photos and video of the accident scene will allow you to record evidence that might otherwise be missed.
2Don't Move your car
Unless it is required to prevent further injury or another accident, do not move your car from where it stopped after the incident. This will permit law enforcement to observe the final location of the cars in relation to other evidence and reconstruct the accident. If you have to move your car, take pictures of the last resting position of each vehicle involved before they are moved.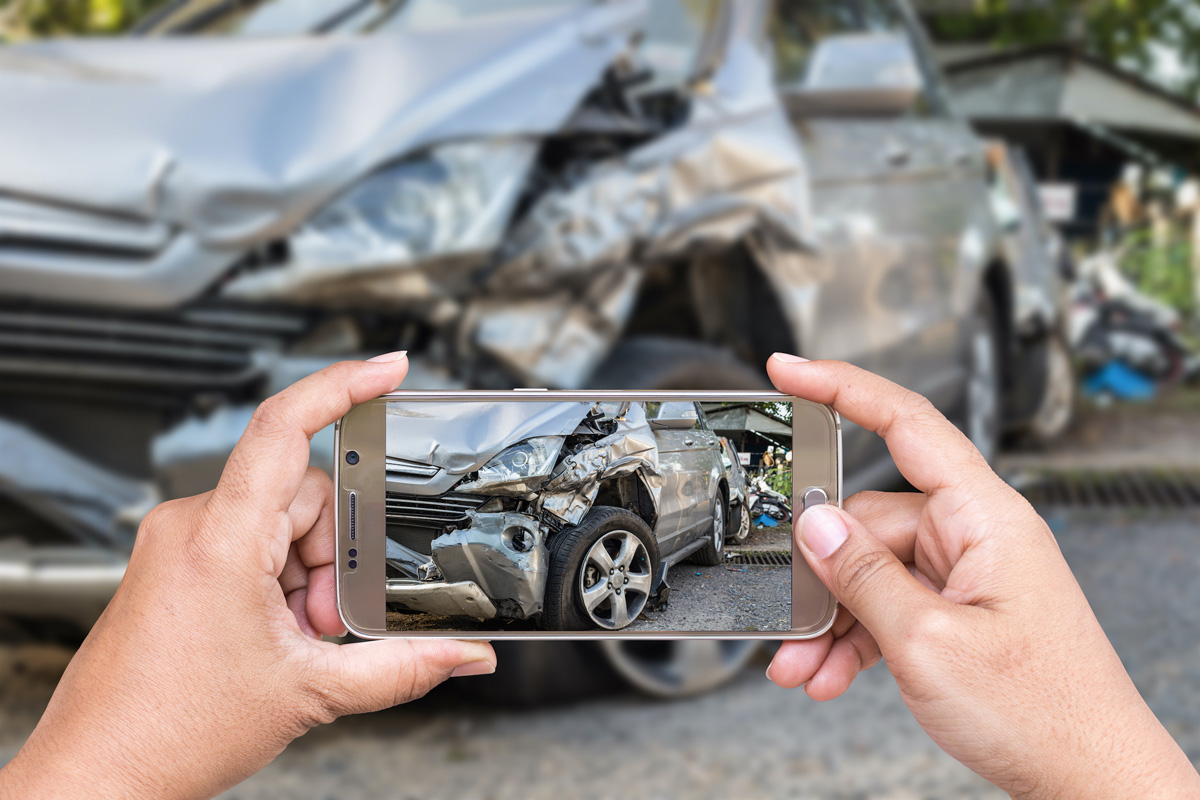 3Seek Medical Attention
Always seek medical attention after a car or other auto accident. Get checked out even if you feel OK. Often, the shock and rush of emotions immediately following the accident will mask the pain and you may not realize that you have suffered an injury. Furthermore, some injuries don't have immediate symptoms and are difficult to fully assess early on.
If you don't seek medical attention immediately following the car accident, the liable insurance companies might use this as a reason for denying your claim, even after the full extent of your injuries has become apparent. So, always see a doctor after an auto accident, regardless of how you feel. Doing this will help our Nashville car accident attorneys to be able to neogotiate the maximum possible compensation for your injuries.
4Get a Police Report
Get a police report, even for minor car accidents in Nashville Tennessee. For legal purposes, the police report is the official record of the accident and will provide the insurance companies the details they need to decide how your claim should be processed.
Besides, a comprehensive and consistent police report can protect you from being held liable for any claims that fall outside of what has been specified in the report.
5Collect Information
Collect information from the other motorists involved in the accident. Be sure to collect the insurance details and contact information of all other motorists involved. If the auto accident involved a truck, then collect both the truck company and the truck brokers details.
Our Nashville car accident lawyers have successfully sought compensation from both the trucking company and the broker, for the same accident.Record the license plate number and makes and models of each vehicle involved in the accident. You can even use your camera phone to take photos and video to record evidence that can be used to track down any motorist who flees the scene of the accident or who provides you with false contact information.
6Find Witnesses
People don't always tell the truth, especially when they are suspected of having done something wrong. Having an impartial witness to the accident and who can attest to the truth may work in your favor when the liability for the car accident is being disputed.
Look for witnesses around the scene of the Nashville auto accident and get their names, phone numbers, and addresses. You can even use your camera phone to record an audio or video testimony from these witnesses at the scene of the accident.
7Contact Your Insurance Provider
Contact your insurance company inside of 48 hours of your car accident. Actually, in many cases, you might want to contact your insurance company immediately. If you are too injured or upset to do so, you might ask an officer on the scene if they would be willing to speak with your insurance agent and provide them with the details they need to begin processing your claim.
8Call a Nashville Car Accident Lawyer at Keith Williams Law Group at (615) 313-3999
When you have been involved in a car accident in Nashville, Mt Juliet, Lebanon or anywhere else in Middle Tennessee, you should contact an experienced personal injury attorney at Keith Williams Law Group as soon as possible.
Our experienced car, truck and motorcycle accident lawyers in Nashville and Lebanon will take the appropriate measures to preserve evidence and increase your chances of being fully compensated. Our Nashville injury lawyers will take on the task of dealing with the insurance companies, so that you can focus on seeking medical treatment and recovering from any injuries that you have sustained.
Car Accidents Frequently Asked Questions