Lebanon, TN Car Accident Attorneys
If you were injured in a car accident you need to act now. Our team of experienced personal injury attorneys will fight to ensure you receive the maximum possible compensation.
Picture this : You leave your house in Lebanon to drive to work in Nashville. Or you go on a weekend in Tennessee' beautiful Smokey Mountains. Or you take the I-65 South for a well-deserved family holiday in Florida.
Another driver is texting and rear ends you on Tennessee Boulevard, a drunk driver hits you on the I-40 or a reckless speeder runs a red light and crashes in to the side of your car while you were concentrating on the traffic ahead.
You were having a nice day. Now, your car is wrecked, you're badly injured, a loved one is hurt. You cannot work as you need time to recover from your injuries. Or worse, you're left with a permanent disability..
All because someone else was careless.
You are scared, hurt but you are not alone : we will help you.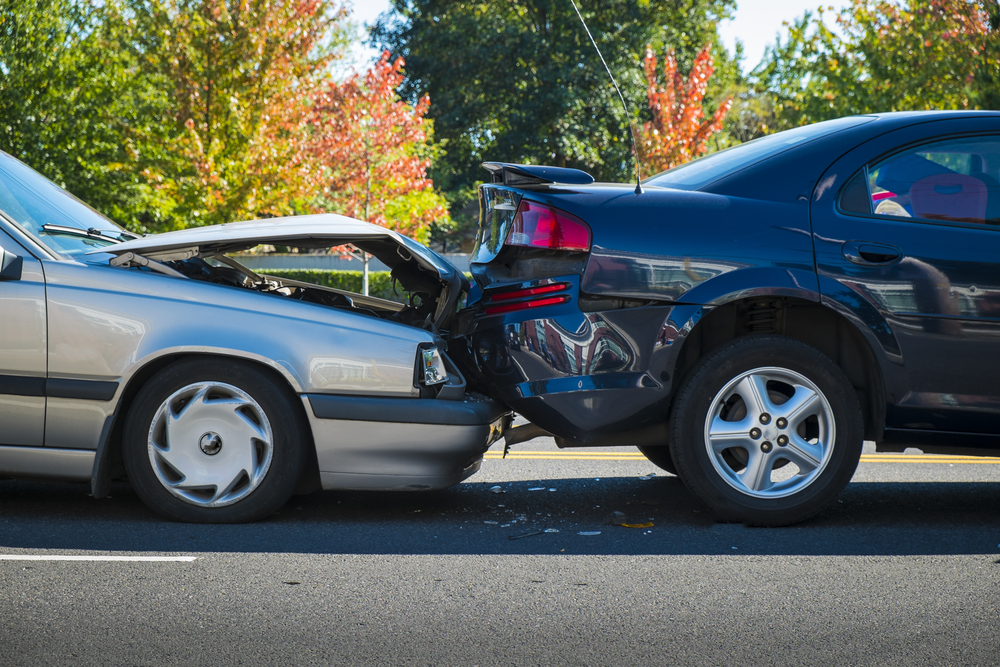 Legend : Car accidents happen every day in Tennessee with over 3600 in Wilson County in the last ten years.
Contact Keith Williams Law Group today for a free consultation to discuss your case.
We serve client throughout Tennessee, from our offices in Lebanon & Nashville.
Injuries you may suffer in a car accident
Some injuries are minor. Like whiplash, scrapes and cuts.
Other are more severe (they might leave you with lifelong after effects) :
Head injuries
Brain traumas
Spinal cord injuries
Bone fractures
Burns and lacerations
Internal bleeding
Amputations
PTSD
If you were involved in a car wreck, you should seek immediate medical attention. Even if you feel ok, the shock, the rush of emotions can mask your pain. You may not realize that you have suffered an injury. Some injuries don't have immediate symptoms. They are difficult to assess early on.
If a doctor doesn't document your injuries right after your car accident :
Insurance companies might use it as a reason for denying your claim.
We may not be able to pursue compensation for those injuries. Help us help you.
Tennessee injury laws are complex : That's why you need a qualified lawyer
Statute of Limitations after an accident in Tennessee
In Tennessee you have less time to file a claim than in most other states :
1 year for personal injury.
3 years for property damage.
You must act fast to ensure your claim is valid.
Tennessee is a 'fault state' : you need to prove the cause of the accident
Tennessee follows a "modified comparative fault' model. This means that you and the other driver can be deemed responsible for the accident.
If you are found responsible for 50% or more of the accident, you are no longer able to recover damages.
You need to prove that the other driver was neglectful, causing the accident and your injuries.
This requires thorough investigation :
Examination of evidence
Obtention of witness statements
Hire of an expert witness and accident reconstructionist
At Keith Williams Law Group, we have all the resources and contacts to make your case successful.
Victim of a Car Crash ? We Will Fight for You
Why Choose The Lebanon TN, Car Accident Attorneys at Keith Williams Law Group ?
Winning your car accident case is no accident!It takes experience, dedication, skill and hard work.
We will fight for your rights and recovery, maximizing your compensation.
We successfully recovered over $30 million dollars in compensation for car accident victims and their families.
We are an award winning board certified Civil Trial Specialist.
We work on a no win, no fee basis, so you pay nothing unless we recover compensation for you. 
What Compensations Can You Expect ?
If you have been injured as a result of a driver's negligence, we will fight for your rightful financial compensation, including :
Medical bills & treatment, existing and future
Loss of income & future earning capacity
Permanent & temporary physical disability, disfigurement
Pain & suffering
Emotional distress
Property damage
Loss of relationship & consortium
Loss of enjoyment of life
Contact Lebanon's Best Car Accident Attorney Today
If you have been injured in a car accident, truck accident or motorcycle accident near Lebanon Tennessee, call and speak now to a personal injury attorney at Keith Williams Law Group at 615-965-6545. We also serve car accident victims from our Nashville office.