East Nashville Truck Accident Attorneys
Our beloved East Nashville is a vibrant neighborhood full of history. It's a hub of arts, award-winning restaurants and great music. Like the whole of Central Tennessee, it has also become a hub for the trucking industry. Hundreds of commercial rigs take the I-40, 24, and 65 daily.
More trucks passing through means more accidents. Tennessee has seen a 20% increase in tractor-trailer crashes over the past 20 years.
Semi-trucks, tractor trailers, and 18 wheelers are bigger and heavier than anything else on the road. In an collision, being in the car is far more dangerous as trucks can cause devastating damages to you and to your loved ones.
If you've been injured because of a truck driver's negligence, it may take you years – sometimes a lifetime – to heal. You may be unable to work, facing considerable medical bills. You may be left with a permanent disability, depression, PTSD, broken relationships, etc.
As Tennessee laws regarding trucking industry are specific, you need help. That's where we come in: to maximize your compensation, to make it right.
Call us today at 615-313-3999 to speak to an attorney to discuss your particular case. You can also fill out our online contact form and an experienced truck accident attorney will be in touch with you.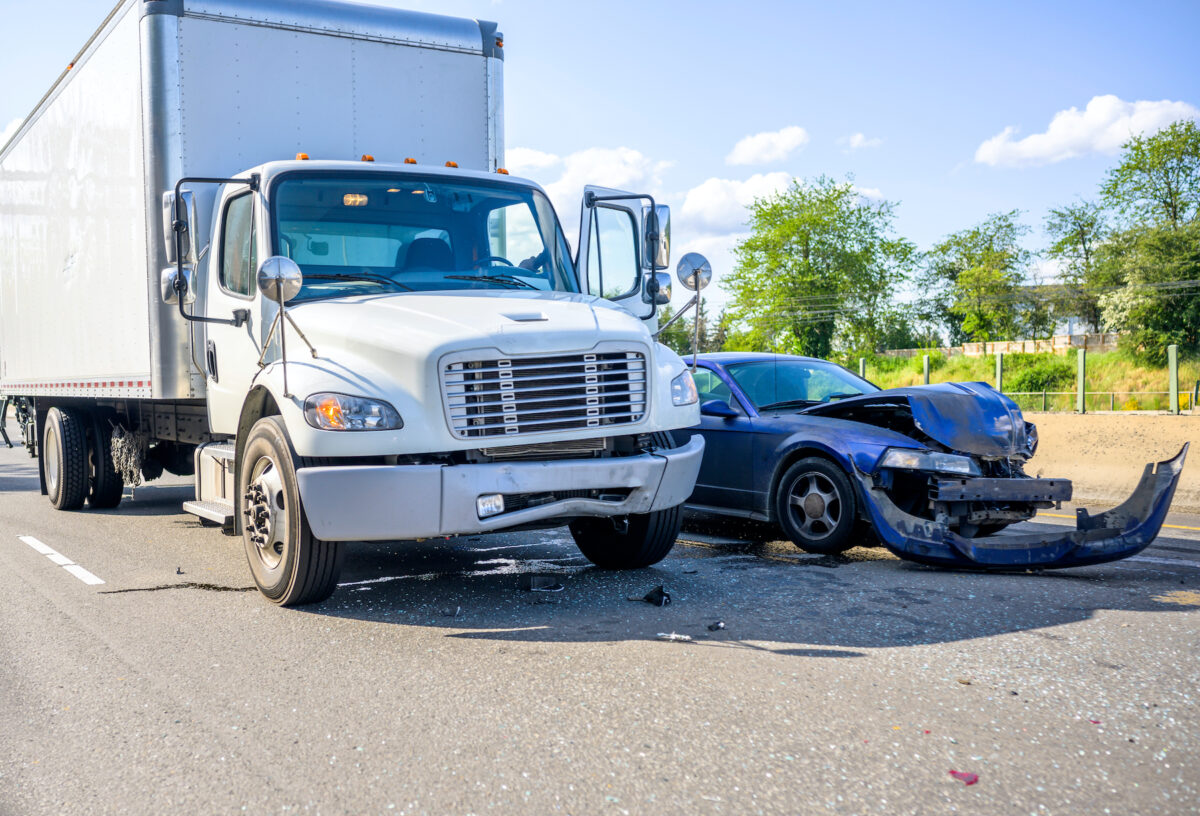 Types of Truck Accident Injuries
If you were involved in a truck crash, you need immediate medical attention.
Some injuries like organ damage, internal bleeding, brain and spine injuries may not be obvious right away. Once you've told your doctors you were part of a truck accident, they'll know to run the appropriate tests.
Other injuries are visible, such as:
Head injuries
Back and neck injuries
Bone fractures
Burns and lacerations
Soft tissue injuries
Whether apparent or not, a medical professional must document your injuries as soon as possible. It's imperative to pursue your claim for compensations.
What are the leading causes of truck crashes ?
Fatigue
Distracted driving and texting
Reckless driving (speeding, DUI, DWI)
Inadequate training and inexperience
Trucking company or truck broker negligence
The second cause of accidents lie in trucks' structural hazards:
Dangerous cargo & big load size
Large blind spots & wide turns
Bad breaking ability
Mechanical failure
Unfortunately, other causes like bad weather, poor road conditions and construction zones are out of anyone's control and they may combine with the previous ones.
You Need a Qualified Truck Attorney
Trucking Companies and Insurance Firms are against You
It's no secret : insurance and trucking companies don't want to pay for your damages. In fact, they'll do everything to avoid it.
They'll use tactics to pay little to no compensation for your injuries like:
Leasing trucks instead of buying them to deny ownership and avoid liability.
Hiring a lawyer to argue against your claim. 
You're not fighting on a level playing field. That's why you need an experienced truck accident attorney in your corner to help you fight back.
Tennessee Laws and Truck Accident Cases are Complex
Three reasons why winning your case in East Nashville takes experience, skills, and resources:
Tennessee is a 'fault state': you have to prove the truck driver was responsible for more than 50% of your car accident.
Regulations of the trucking industry are specific.
Truck accident cases tend to be much more complicated and severe than regular crashes, often provoking serious injuries or even death. Many parties are usually involved such as the driver, the truck company and the truck manufacturer.
For those reasons, your case will require an in depth investigation to establish liability.
This means:
Collection and review of evidence
Obtention of witness statements
Hire of legal professionals (expert witness, accident reconstructionist)
At Keith Williams Law Group, we have all the resources and contacts to make your case successful.
Why Choose The East Nashville TN, Truck Accident Attorneys at Keith Williams Law Group?
Winning your truck accident case is no accident!It takes experience, dedication, skill, and hard work.
We will fight for your rights and recovery, maximizing your compensation.
We successfully recovered over $15 million dollars in compensation for victims of truck accidents and their families.
We are an award winning board certified Civil Trial Specialist.
We work on a no win, no fee basis : you pay nothing unless we recover compensation for you.
What Compensations Can You Expect?
If you have been injured by a negligent truck driver or trucking company, we will obtain the full amount of compensation you deserve for:
Medical bills
Lost wages & future earnings
Physical disability & disfigurement
Emotional trauma & mental distress
Lost relationships
Pain & suffering
Contact East Nashville's Best Truck Accident Lawyer Now
Please call (615) 313-3999 to speak with your knowledgeable truck accident attorney at Keith Williams Law Group in East Nashville. We offer obligation free consultations to discuss your case. We serve clients through Tennessee from our offices in Nashville and Lebanon.