East Nashville, TN Car Accident Attorneys
We the people of East Nashville rely on our cars on a daily basis. Unfortunately, even the most careful driver may suffer from the negligence or reckless behavior of another person. Car accidents happen every day in our beloved Music City with consequences ranging from fender benders to personal damages to fatal injuries.
If you were involved in a car accident in East Nashville – or any automobile accident – you need to act now.
Call Keith Williams Law Group at 615-313-3999 to discuss your case. We offer free consultations and work or a no win – no fee basis. Means you don't pay any attorney fees unless we recover damages for you.
10 Things You Must Do after Your Car Accident
A car accident is a traumatic experience. The shock, the rush of emotions may prevent you from thinking clearly. Here's a list of steps to help you through this distressing time and make your personal injury case:
1First thing first: get medical attention.
Depending on the severity of your injury, this step may come before anything else. You're obviously not gonna linger and exchange information with a broken arm!
If your injuries seem minor, go see a doctor after leaving the accident scene:
The shock may mask the severity of your injuries and some injuries don't have immediate symptoms.
A medical professional must document your injuries so that we can pursue compensations for them. Without that document, insurance companies may deny your claim.
2Do not move your car
Unless it's necessary to prevent further injuries or accidents. This will allow the police to file their report and, in relation to other evidence, reconstruct the accident.
3Take pictures and videos of the scene
You collecting evidence will help us with your case. Take photos of the accident before moving the vehicles involved when it's necessary.
If a vehicle flees the scene, record everything you can, especially its license plate.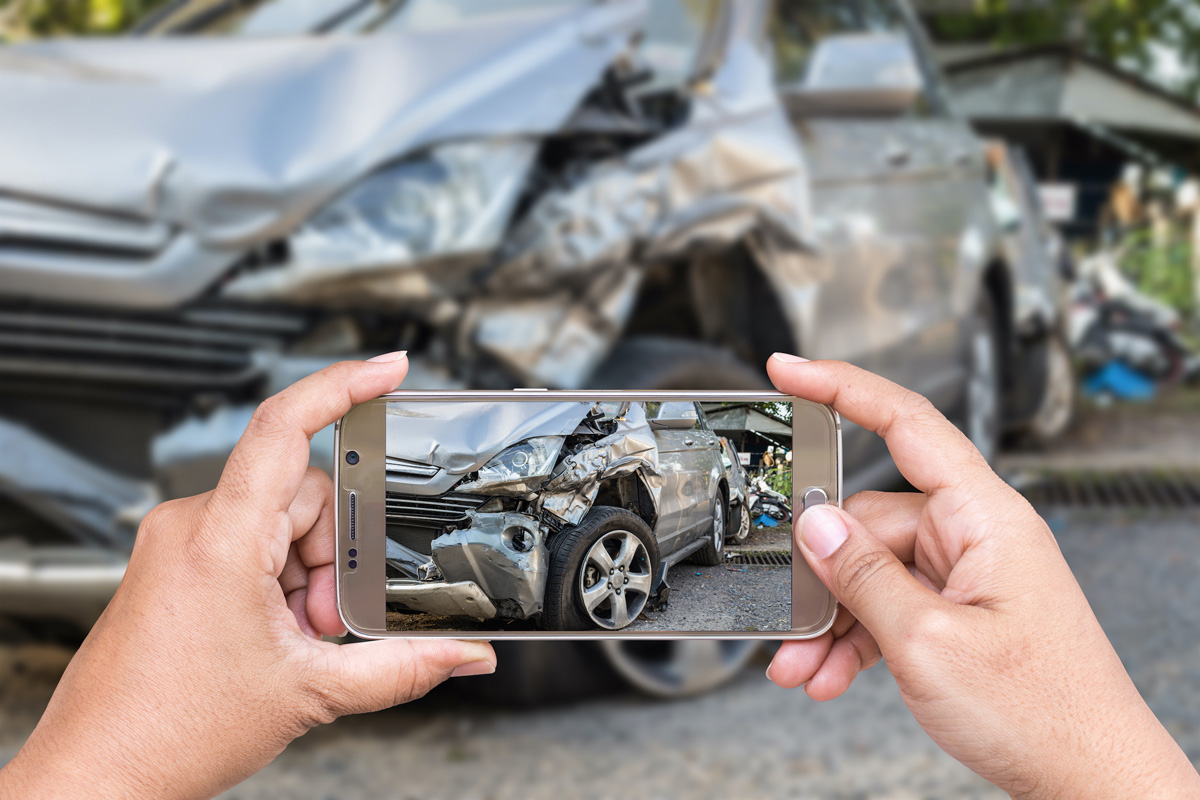 4Call 911 and get a police report
Even for a minor accident in East Nashville, a police report is paramount. It is the official legal record of the accident and has two effects:
Provide the insurance companies the info they need to decide how your claim should be processed.
Protect you from being held liable from any claim falling outside of the report.
5Collect information from the other drivers
This means contact info and insurance details of every motorist involved. If a truck was part of the accident, get the truck company and the truck brokers details.
6Find Witnesses
Impartial witnesses of your accident may be the key to win your case. Look for them, take their contact info, and once again, record their testimonial with your phone.
8Contact your insurance provider
Your insurance company will need info to start processing your claim so contact them as soon as possible. If your injuries are too severe or you are too upset to do so, you may ask an officer to provide the necessary details.
9Do not post on social media
Nothing you post online can help your case but everything can harm it. The casual nature of social media leads to communication that may be used against you.
If you've already posted information about you accident and injuries on social media, do not delete them. This could be seen as destroying evidence, even if not intentional.
10Call the best East Nashville personal injury attorney at Keith Williams Law Group at 615 313 3999
In Tennessee, you need to prove the other driver was neglectful to obtain compensation. This is no easy feat.
We, Keith Williams Law Group, have all the resources and contacts to conduct a thorough investigation (collection of evidence, obtention of witness statements, accident reconstructions, etc.) We will make your case successful.
Injuries You May Suffer in a Car Accident
Minor car accidents can cause serious injuries, especially when involving the head, neck, and spine. Collisions may be violent and put a considerable amount of stress on your body. What feels like a simple headache may turn out to be a concussion: get medical attention.
Here are the most typical injuries you main sustain in a car crash:
Concussions and brain traumas
Head injuries
Traumatic spine injuries
Broken bones
Burns and lacerations, soft tissue damages
Internal organ damage
Amputations
Emotional trauma and PTSD
Most Common Causes of Car Accidents
According to the Department of Safety, Davidson County has about 500000 licensed drivers. Nashville ranks 1st in Tennessee in many traffic accident categories (frequency of injuries, accidents caused by speeding, accidents involving young and senior drivers, etc.)
The first cause of accident driving in Tennessee is distracted driving with a big surge in cellphone usage behind the wheel.
Other common causes are :
Reckless driving (speeding, DUI, DWI)
Drowsy driving and fatigue
Defective equipment (faulty brakes, steering, etc.)
Unsafe driving conditions (bad weather, unsafe road conditions, etc.)
Most Common Types of Car Accidents
Every accident is unique like the causes leading to it. There are however patterns in accidents mechanisms : where and how you are hit may determine who was at fault and the severity of your injuries.
Most common car crash mechanisms are:
Vehicle rollover
Head-on collision
Rear-end collision
Side-impact collision
Side-swipe collision
Remarkable accident patterns include:
Hit-and-run
Multi-vehicle accident
Single-vehicle accident
Wrong-way collision
What Compensations Can You Expect ?
If your injuries are the result of a driver's negligence or recklessness, we will obtain the full amount of compensation you deserve for:
Medical bills
Lost wages & future earnings
Physical disability & disfigurement
Emotional trauma & mental distress
Lost relationships
Pain & suffering
Contact East Nashville Best Car Accident Attorney Today
If you have been injured in a car accident in the city of Nashville, call and speak now to a personal injury attorney at Keith Williams Law Group at 615-313-3999.
We also serve Middle Tennessee from our Lebanon office.