The Keith Williams Law Group Annual Scholarship seeks to help students who have fought through adversity in their lives in order to better themselves through education.  Understanding that, for many possible reasons, not everyone has been a straight A student with perfect test scores, we seek to help those who have had difficulty in school and fought through it—whether it be the result of a difficult home life, socio-economic disadvantages, learning disabilities, ethnic/racial/gender or other biases, just plain stubborn orneriness and misbehavior early in life, or any other reason.
Whatever issues you have overcome in the past (and might be continuing to overcome at the present), those issues do not determine your future.  We at the Keith Williams Law Group are living proof of that, and the Keith Williams Law Group Annual Scholarship therefore seeks to help you as you work to overcome whatever issues you might have faced and to create a bright, successful future for yourself through education.
The Keith Williams Law Group Annual Scholarship provides a $1,500 scholarship, with one winner to be chosen each year.  The winner will receive $1,500 to use toward pursuit of their higher education.
Eligibility
High School seniors who have been accepted to a college or university.
Currently enrolled students in any college or university, including graduate/professional schools.
No minimum GPA required to qualify.
Applicants must have overcome adversity in their lives and difficulty in school.
One entry per person, per year.
How To Apply
Applicants must submit an essay of no more than 800 words written by the applicant that explains the adversity in your life and difficulty in school that you have overcome and fought through to get where you are today, and how your continuing education will help you continue to create your own bright future.
Submit your essay in the below form. Include your full name, a contact phone number, the name of the high school you are currently attending or graduated from, and the name of the college/university in which you are currently attending or have been accepted into.
Application Deadlines
Entries Close December 1, 2019. 
Winner Announced
December 15, 2019, The winner will be notified via email and announced on this page.
Recognition of Winner
As an additional reward for your hard work, the winners will be recognized on our website with a photo and 500-word bio.  This will allow you, your friends and family one more way to brag on you, as well as provide an opportunity for potential employers to see your accomplishment on the web.
Submit Scholarship Application
 Additional Information
If you have further questions or would like to receive more information about this scholarship opportunity, send an e-mail to scholarship@keithwilliamslawgroup.com. E-mails only please.
About Keith Williams Law Group
Founder and lead attorney, Keith Williams, has been helping injured people throughout Tennessee for over 20 years. Keith is a Board Certified Civil Trial Specialist and has been recognized by Super Lawyers as one of the best attorneys in Tennessee. Keith Williams Law Group and their team of Nashville personal injury attorneys recovered over $50 million for injured people and has offices in Nasvhille & Lebanon Tennessee.
Past Winners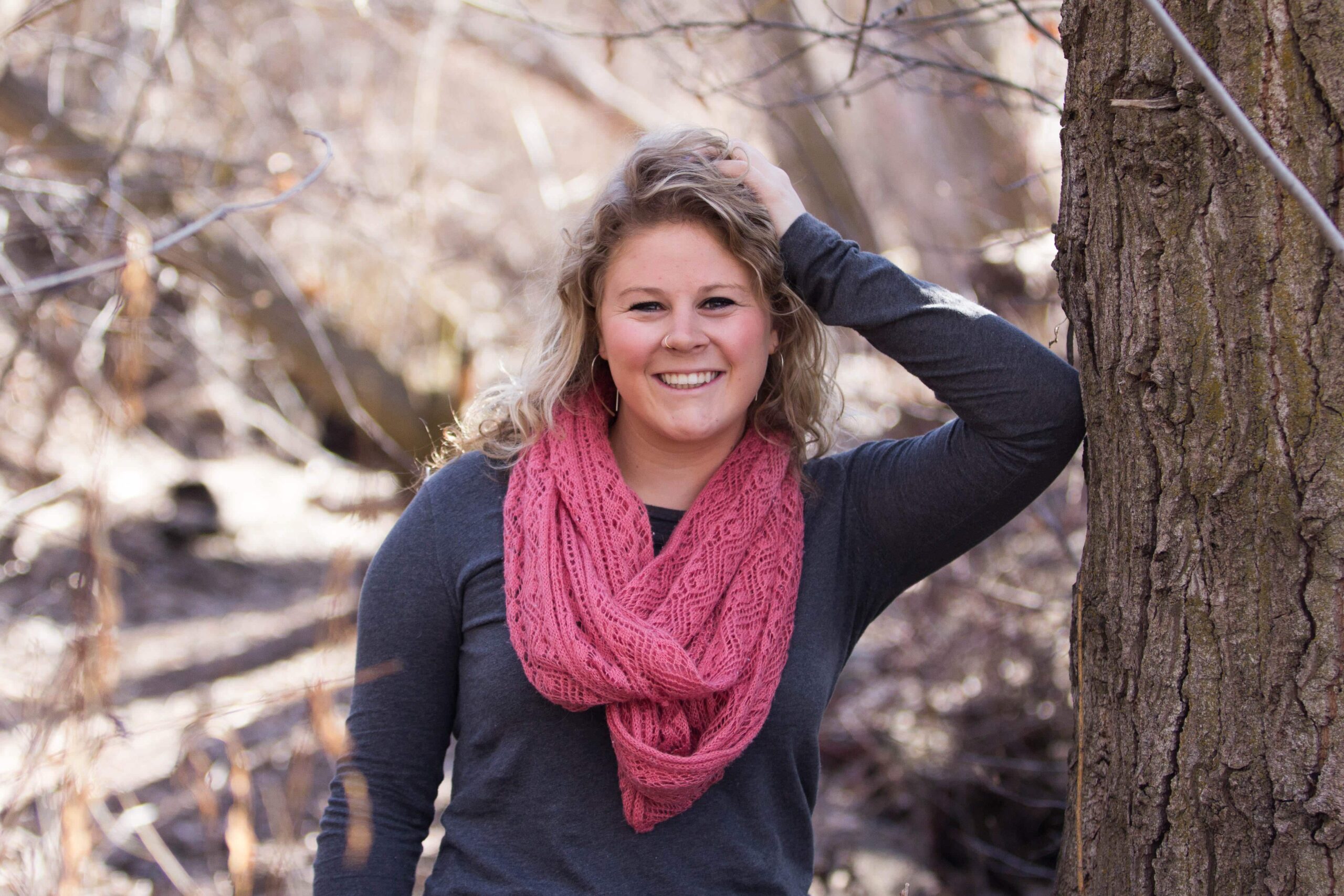 Winner 2019: Hannay Young University of Denver
When I was 10 years old, I lost my mother to cardiac arrest due to an undiagnosed heart condition. When I was 16 years old, I lost my dad to a windsurfing accident. I was then left as a only and orphaned child, one that was left to navigate the adult world alone. It was then that I experienced what a social worker was and their impact that they would later have in my life.
After being in the system, I deeply struggled in school. I missed finals to attend funerals and my mind often worried about real-life stressors such as money, where I would live, and what was going to happen to me next. My grades slipped and I was just getting by, until one day I decided I wanted to go to college. I remember being excited to tell my social worker about my plans and that I had finally had clarity. However, the response that I received was one that I never expected and would stick with me forever. You're not cut out to be a college student, we can call it a miracle when you graduate high school.
I have never felt more defeated then I did on that day. I wondered for a moment if I was a failure, if my stream of bad luck would ever run its course. If I was destined to be another statistic of a kid in the system. Thankfully, this feeling did not last long, at that moment I decided I had not reached the end of my potential and I was going to continue, and I was going to succeed. I vowed to myself that I would never let anyone, including myself tell me that I couldn't do more. I ended up getting into college that following fall and graduating with honors.
I look back and realize how easily I could have let that social worker convince me I had reached the end of my education and goals. At that time in my life, I valued her opinion and I was incredibly impressionable. I know now how both vulnerable and resilient children are and how important it is to help them flourish. My experience has driven me to be the person my social worker wasn't. To be compassionate, to celebrate the small victories and to continue helping a child reach their goals and even to keep going beyond their wildest dreams.
Tuition has become such a burden that I'm working three jobs while being a full-time student. I can tell that this stress is now affecting my school work and my relationships. I'm realizing that I cannot do this alone and I need more help than my school can give me. A scholarship like this would mean the world to me. It would help me focus more on my studies and maintain my 4.0 GPA instead of the looming debt that I am accruing.
As of today, I have one year left to complete my Master's program. This has been an ambition of mine for years and I am so excited that I can finally see the light at the end of the tunnel. However, with the expenses of an education and despite the money I had saved for my education. I am now feeling the struggle of pulling out loans and accruing a severe amount of debt. With big dreams, comes big financial burdens. I want to finish this journey and become the person that a young person needs in their life, a person to empower and encourage them, a person I never had.
I have included two links to my parent's memorial pages. They were incredible people who made a large impact in their communities. I hope to make them proud of me someday. Thank you for listening to my story.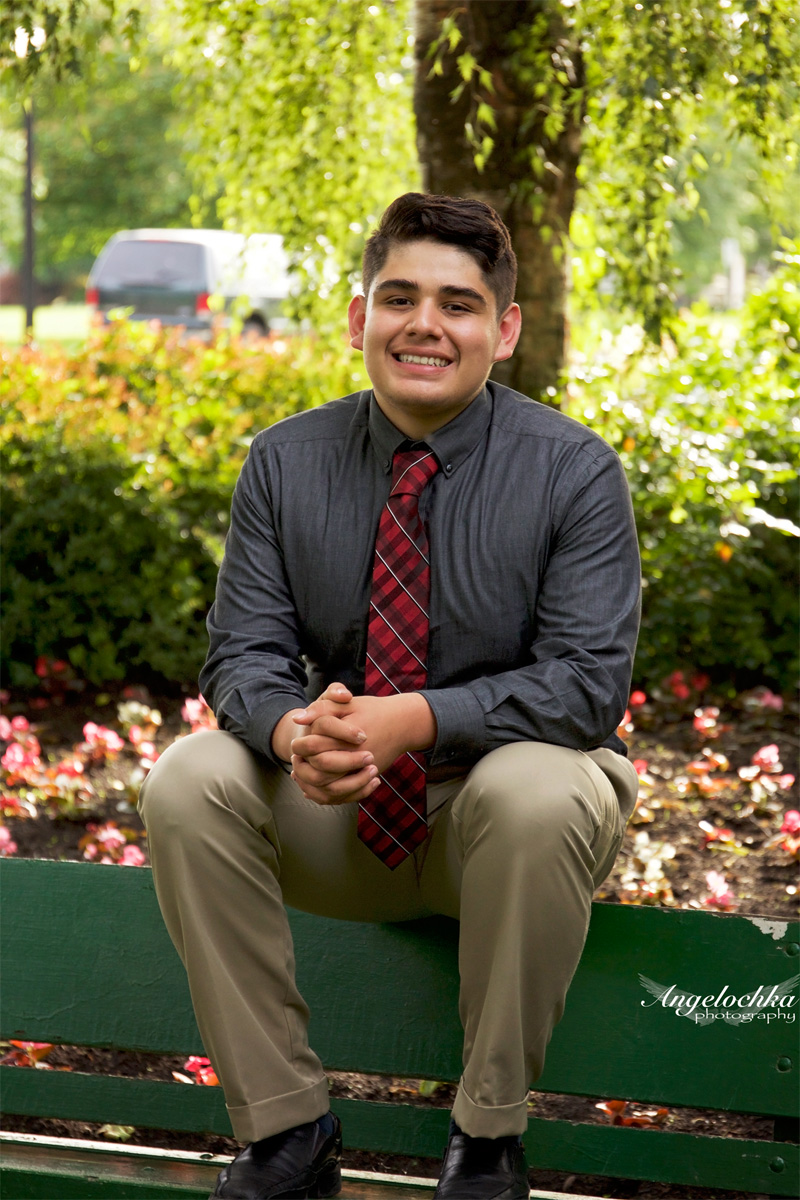 Winner 2018 Jesus Rodriguez
Growing up, I truly believed that I was destined to continue the vicious cycle of poverty within my family. I believed this because of my family's scares resources and limited education. Throughout my life, I have faced significant financial hardships and educational obstacles, but was able to rise above them by working towards self-improvement that lead to my triumph as a student, and growth as leader with clear goals for myself.
I don't believe leaderships is something that only few possess or is a commodity that can be taught, but is a quality within every person that radiates possibility, change and hope to others. Throughout my life, I have been the type of person that steps up when things get tough, someone who charges at problems head on. I focus on possible solutions and work towards them. I am a strong, smart and compassionate person determined to shape a better future for myself, my family and those around me. I have always felt strongly about giving back to those in need and investing my time into activities that serve a purpose greater than myself. My life experiences and involvement with civic groups and community service have helped me define what leadership means to me, and the role it will play in my life moving forward.
I am the fourth child out of five, and come from a Mexican immigrant family that struggles to get by. My parents' education is limited to the third grade, and my three older siblings only completed high school; due to lack of finical aid, they were unable to attend college. As a child, I spent my weekends and summers working for my father's small landscaping business. These summers taught me the significance of being a hardworking and responsible person. I was entrusted to operate expensive and dangerous machinery, but did it gladly because I knew that I was contributing to my family. My father struggled to put food on the table after he was let go by many of his employers, we had to get on food stamps and tightened our belt, cutting back on several things to save money. In school, I was categorized as an incapable and dumb student by my teacher and peers; because of this stigma, I was never allowed to be challenged in school for fear I would fail. With great effort, I significantly raised my grades and reached the appropriate reading level. I realized that the only way to change their impression of me was to prove that I am intelligent and academically capable of great things, I became proactive in regards to my education.
Having experienced hunger and financial instability, I was compelled to become a part of community organizations that help those in need. I joined many, such as the AWARE food bank and Love Santa Inc. that provide food to the hungry. I also helped with leadership groups such as Ford Family Foundation and Woodburn Youth Advisory Board. Maybe my greatest personal challenge has been the creation of two, self-run community service projects. The first is Warm Hugs a small group that raises money to purchase fabrics to make blankets that are then distributed to those in need for free during winter. The second is New Roots a small group that grows and provides a variety of fruits and vegetables from Spring to Fall that are then donated to the city food bank. The purpose is to provide fresh produce to those in need. I have used my leadership skills to contribute to my community in my own way.
I will no longer be a victim of circumstance because I have decided to strive for success, and dared to tread were none in my family has by pursuing a college education. I have the academic knowledge and determination to achieve my goals, but more importantly the desire to impact the lives of others. All I need now is your support to help me get one step closer to my dreams.
I am passionate about science and the field of technology. My life goal is to be the first in my family to graduate from college, and use my education to create, impact, and influence the development of technology and its application. I'm determined to pursue a career as a software engineer at Intel corporation, I want to create the technology of the future. I will accomplish this goal by continuing my studies at Warner Pacific College where I will obtain a Bachelor's of Science in Software Engineering and minor in mathematics. I hope that finances will not hold me back in my college endeavor and sincerely appreciate the help from Keith Williams Law Group.